Angelique Kidjo
Music
---
Angelique Kidjo was born in July 16, 1960 in Ouidah, Benin. Her father is from the Fon people of Ouidah and her mother from the Yoruba people of Nigeria. She grew up in Benin Republic listening to Beninese traditional music. She was fascinated by th
Angelique Kidjo was born in July 16, 1960 in Ouidah, Benin. Her father is from the Fon people of Ouidah and her mother from the Yoruba people of Nigeria. She grew up in Benin Republic listening to Beninese traditional music.
She was fascinated by the music of the following icons while growing up: Fela Kuti, Miriam Makeba, Hugh Masekela, James Brown, Manu Dibango, Otis Redding, Jimi Hendrix, Stevie Wonder, Osibisa and Santana.
At the age of six, she was performing with her mother's theatre troupe, giving her an early appreciation for traditional music and dance. She started singing in her school band, Les Sphinx and found success as a teenager with her adaptation of Miriam Makeba's "Les Trois Z", which played on national radio.
She now resides in New York City where she is an occasional contributor to the New York Times.
Kidjo married French musician and producer Jean Hébrail in 1987. They have a daughter, Naima, born March 29, 1993.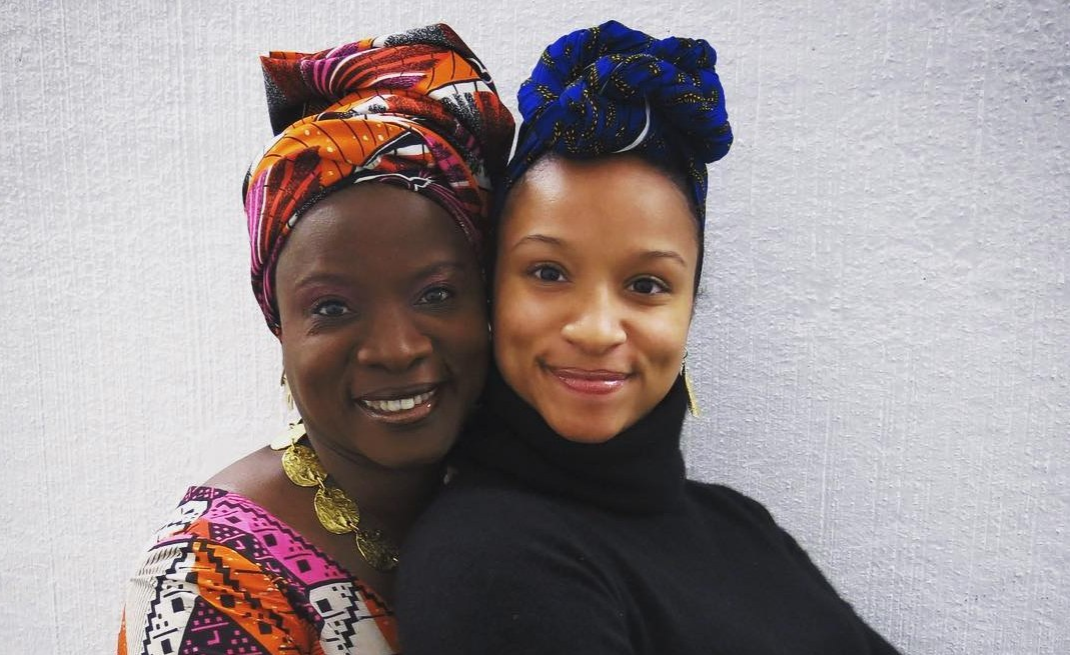 View all Bio
View less Bio
Born: July 16, 1960 in Ouidah, Benin, Italy
---
---
Kidjo is a Grammy Award-winning Beninese singer-songwriter, actress and activist, noted for her diverse musical influences and creative music videos. Time magazine has called her "Africa's premier diva". The BBC has included Kidjo in its list of the African continent's 50 most iconic figures. The Guardian has listed her as one of its Top 100 Most Inspiring Women in the World and Kidjo is the first woman to be listed among "The 40 Most Powerful Celebrities In Africa" by Forbes magazine.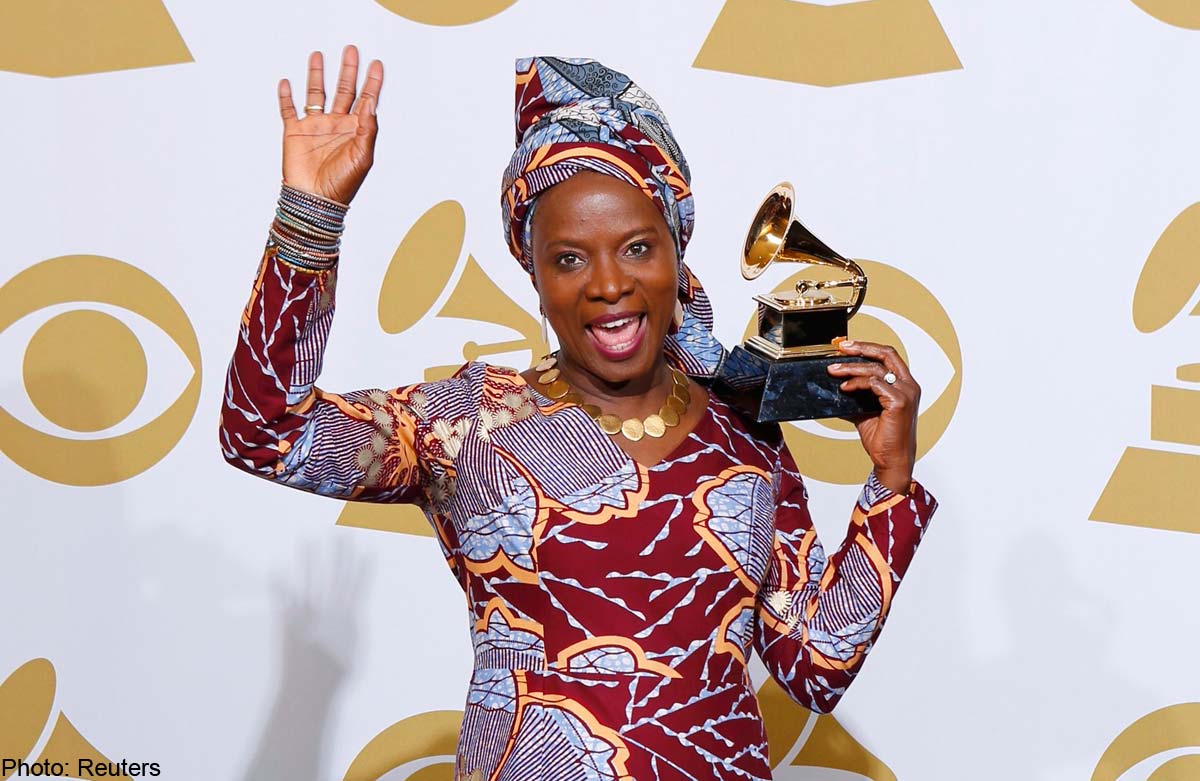 The Daily Telegraph in London described her as "The undisputed queen of African music" during the 2012 Olympic Games River of Music Festival. In March 2013, NPR, National Public Radio in America, called her "Africa's greatest living diva". Kidjo is listed among the "2014 Most Influential Africans" by New African magazine and Jeune Afrique.
Forbes Afrique put Kidjo on the cover of their "100 most influential women" issue in 2015.On June 6, 2013, Kidjo was elected vice-president of the Confédération Internationale des Sociétés d´Auteurs et Compositeurs (CISAC).
Kidjo has received Honorary Doctorates from Yale University, Berklee College of Music and Middlebury College.
She is the 2018 Harvard University Jazz Master In Residence and was called "Africa's greatest living diva". Kidjo is listed among the "2014 Most Influential Africans" by New African magazine and Jeune Afrique.
She is a recipient of so many awards that are numerous to mention.
Close Awards
---
Personal Details
In 1983, the Continuing political crisis in Benin prevented her from being an independent artist in her own country and she relocated to Paris. While working various day jobs to pay for her tuition in Paris, Kidjo studied music at the CIM, a reputable jazz school in Paris where she met musician and producer Jean Hebrail with whom she has composed most of her music and whom she married in 1987. She started out as a backup singer in local bands.
In 1985, she became the front singer of the known Euro-African jazz/rock band Jasper van't Hof's Pili Pili.
She was later discovered in Paris by Island Records founder Chris Blackwell, who signed her in 1991. She recorded four albums for Island until Blackwell's departure from the label. In 2000, she was signed in New York by Columbia Records, for which label she recorded two albums.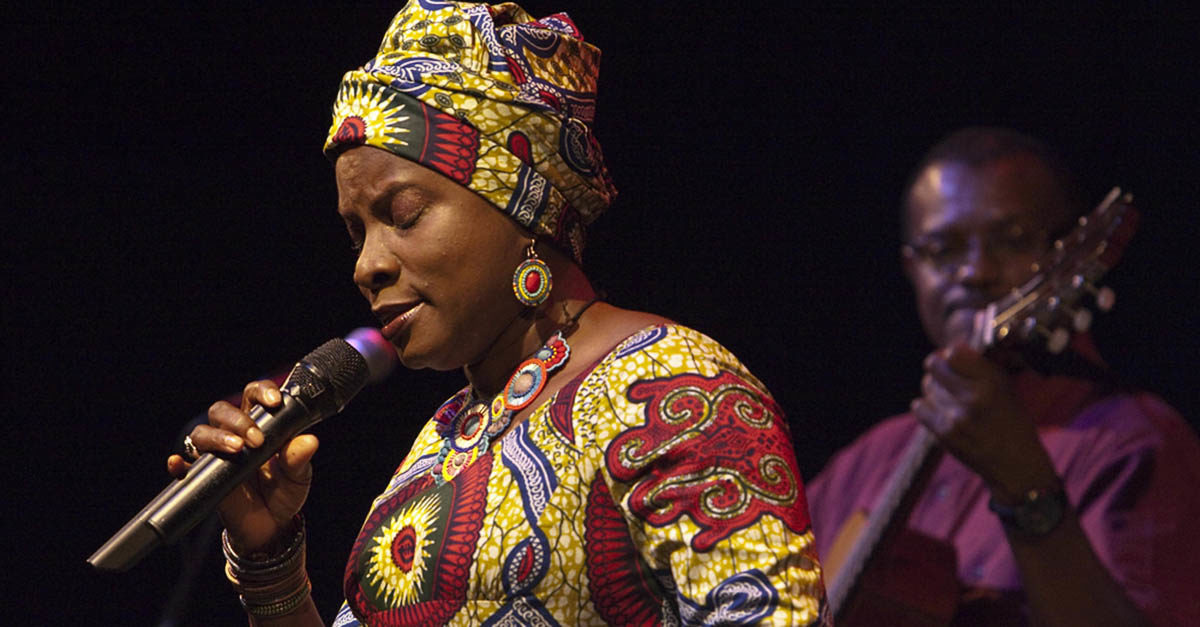 In 1994, Ayé was produced by David Z at Prince's Paisley Park Studio in Minneapolis and by Will Mowat at Soul To Soul studio in London. It includes the single "Agolo", which gave Kidjo her first Grammy nomination.
---
Did You Know?
Kidjo sang the music 'Wambo Lambo' in 1996 and it was directed by Michel Meyer and the second track in Lion King Movie 'We are One' in 1998.
---